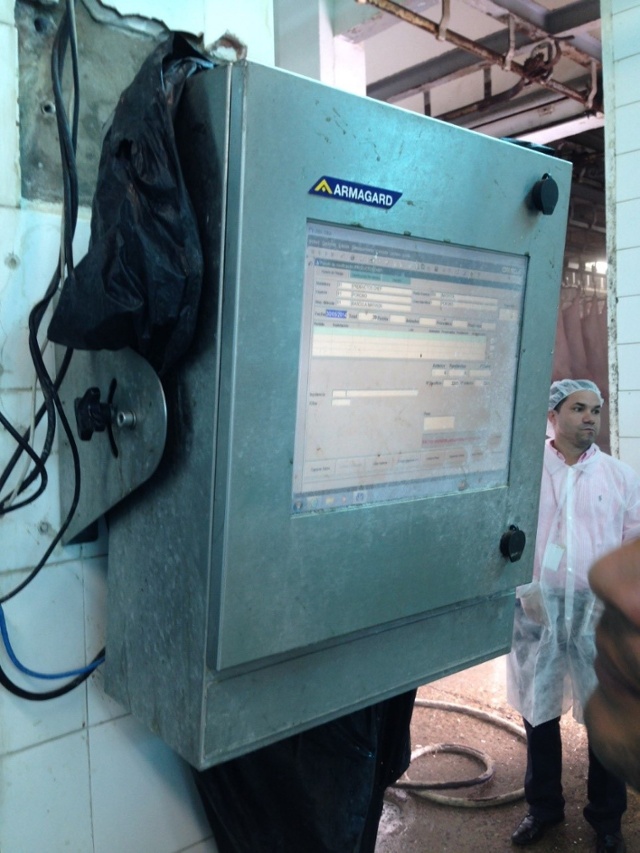 For generations, the plight of manufacturers has been to improve manufacturing productivity. Why? Because manufacturing 'lives or dies' based on its ability to make concepts a reality as quickly as possible, at low-cost and without compromising on quality. In an age of computer-based manufacturing, what does improving productivity look like?
Bygone eras of manufacturing, particularly the 18th and 19th Centuries, teach us that improving productivity was about improving people performance and perfecting shop floor processes. In the 21st Century, the quest for a 'well-oiled' manufacturing floor looks very different, focusing instead on making computer-controlled systems better.
However, those manufacturing enterprises deploying computer applications soon came to realize that the computer-controlled systems they had in place were becoming a barrier to improved productivity.

As a result, manufacturing facilities have resorted to spending thousands, sometimes millions of dollars, on the latest computer systems in pursuit of a more efficient manufacturing floor. After all, computers play a key role in a number of manufacturing techniques. Just look at this list:
CAD (Computer-Aided Design)

CAE (Computer-Aided Engineering)

CAM (Computer-Aided Manufacturing)

CAPP (Computer-Aided Process Planning)

CAQ (Computer-Aided Quality Assurance)
Touchscreen technology To Improve Manufacturing Productivity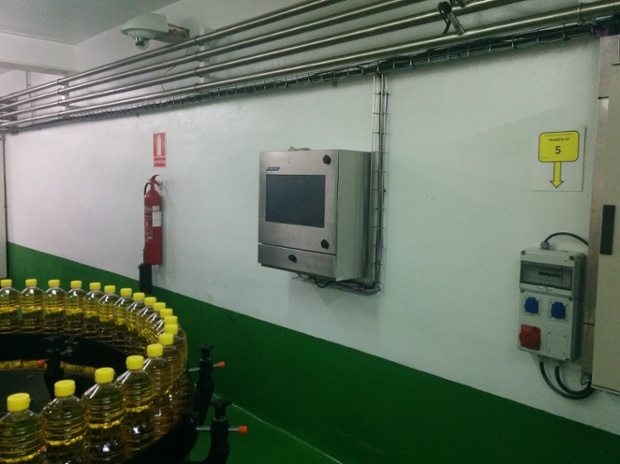 To better meet demand, more manufacturing facilities are deploying touchscreen applications.
One of the latest trends is the increasing use of touchscreen computers on the manufacturing floor. Many manufacturing enterprises understand that using touchscreen applications on the shop floor can boost productivity, thanks to a series of multifaceted benefits including:
Ease of use - Touchscreens are described as 'intuitive' in use, which is why a touchscreen application serves to reduce errors.

Speed – Touchscreens remove the need for a keyboard and mouse to operate a computer system. Over a working week, manufacturing enterprises gain more man hours simply by shortening operating processes.

Accessibility – Touchscreens can prove to be invaluable for personnel with physical limitations. Whereas a traditional computer setup might prove to be a hindrance, being able to operate a computer system directly, minus the mouse and keyboard, will aid staff in their jobs.
However, these benefits are not a guarantee. Why? There is a 'downside' to using touchscreen technology on the shop floor, which many manufacturers have experienced first-hand. Manufacturers have quickly come to realize that the fragility of touchscreen devices on the manufacturing floor is an issue.
For instance, while introducing iPads to the shop floor boosts mobility, used in a manufacturing setting these devices are found wanting in terms of durability. The same is true of fixed-point, touchscreen computers.
Over time, touchscreen computer control systems begin to suffer from the effects of dirt, dust, grime, extreme temperatures and a multitude of other damage threats. Before long, symptoms start to manifest, potentially leaving a touchscreen application out of operation.
For many manufacturing enterprises, this can lead to an extensive period of downtime, which has a longer-term impact on the business as a whole. For every minute a manufacturing floor is at a standstill, money is lost, customers are left waiting, reputations come under threat and the risk of losing market share heightens.
It's a risk many manufacturing firms can ill-afford to take.
Hence the reason why many manufacturing enterprises opt to invest in touchscreen applications optimized for industrial use. Armed with touchscreen computer systems equipped for harsh environments, suddenly the whole dynamic of the manufacturing floor changes.
Selecting the right touchscreen application for manufacturing environments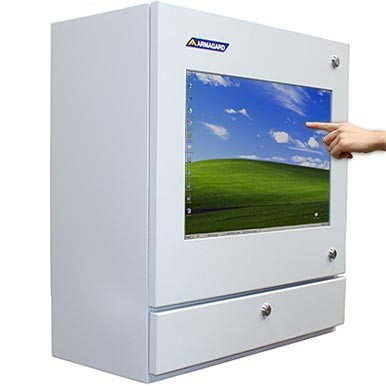 Protected touchscreen systems help to maintain manufacturing continuity.
With a reduced risk of downtime as a result of computer failure, productivity can thrive. However, selecting the right application is crucial. There are a range of different touchscreen applications available, each with differing protective qualities for use in industrial settings.
Most users of touchscreen computer systems in industrial settings tend only to be concerned with protecting the screen. That's OK, but in terms of the bigger picture, it's only 50% of the job done when it comes to complete system protection. What about the rest of the computer? That's where touchscreen enclosure units offer a more complete solution.
Touchscreen enclosure systems factor in computer stations as a whole, not just the screen, as they're housed in stainless or powder coated steel surrounds specifically designed for use in harsh environments.
By comparison, while touchscreen panels offer heavy duty protection around the screen, the remainder of the system is left exposed, leaving components such as wire ports and vents, open to infiltration from dust, moisture and other elements. Equally, they're left susceptible to temperature extremes.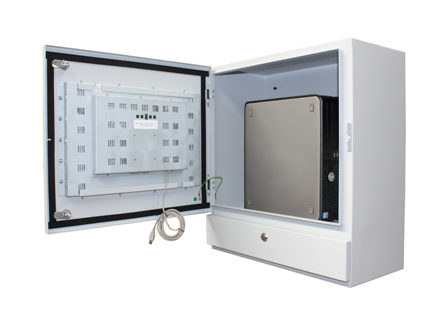 Touchscreen enclosures are designed to take into account all potential damage threats to systems operated by touch, with solutions that are waterproof, dust resistant and unaffected by fluctuating temperatures.
The key quality of a touchscreen enclosure system is the flexibility. Most industrial touch panels are integrated systems, meaning if one component stops working, the whole system ceases to operate.
Equally, when the time comes for an upgrade, chances are you would have to replace an entire network of touch panels, or at least pay for a software upgrade.
There's no such problem with an enclosed unit as equipment can be swapped out and the computer system you use as part of your touchscreen application remains your choice. You can house most mainstream PCs in an enclosure, a luxury you are not necessarily afforded with a panel.
Essentially, a touchscreen enclosure unit offers all the benefits of a touch panel, but provides that next level of protection better suited to shielding systems used in hostile facilities.
That protection could ultimately be the difference between a touchscreen application that lasts five years and one that lasts 10 years. If longevity, peace of mind and value for money are what you're looking for from a touchscreen system for your facility, enclosures fit the bill.
Ultimately, a touchscreen enclosure system better serves the vision of improving manufacturing productivity on a long-term basis. Such systems serve not only to improve manufacturing productivity, but protect it.
For further insight into improving manufacturing productivity in harsh environments, get your free copy of the 'Improving Manufacturing Productivity' guide. Downloaded more than 25 times a month by individuals in the manufacturing sector…