The manufacturing floor is evolving with many manufacturing plants getting left behind as technology takes hold. Don't get left behind. Here's how you can improve manufacturing productivity by closing your technology gaps.
The manufacturing floor is getting smarter thanks to technology. New computer systems, based on the 'Internet of Things (IoT),' have changed the way some manufacturing firms operate to meet supply and demand. That's good.
One aspect of the IoT, in terms of manufacturing, refers to the increasing use of computer systems on the manufacturing floor that are connected to the internet to develop better manufacturing processes such as data collection, logistics and a whole host of other manufacturing practices.
However, while some manufacturing plants become trailblazers in new technology use, for others, the lack of technology has ruthlessly exposed gaps in their manufacturing processes.
This has left many manufacturing plants lagging behind as the pressure to keep up with supply and demand, and improve manufacturing productivity, takes its toll.
That's bad, because all of a sudden some manufacturing firms are having to plug holes that weren't necessarily a problem prior to the tech revolution. There's now a pressure that didn't exist before and a new set of challenges to contend with as industry experts agree that the trend for computer use on the manufacturing floor is going to grow.
This could be the situation your manufacturing floor finds itself in, a crossroads if you will. Do you continue with the current way of doing things or 'bite the bullet' and make the changes needed? Historically, standing still will eventually mean you get left behind. Therefore, moving forward is the only option.
Quick win to improve manufacturing productivity
Technology gaps do not necessarily refer to the absence of a key piece of computer equipment in the manufacturing process. It could be that you're an avid user of computer equipment on your manufacturing floor. However, a gap could be an issue of reliability, meaning there are certain pieces of computer apparatus that keep breaking down.
The continual problem of unreliability has become a real 'spanner in the works' when it comes to your manufacturing process. You are constantly having to battle against repeated incidents of downtime, which results in escalating costs, an increase in your original lead time, dissatisfied customers, reputational damage and ultimately, loss of market share.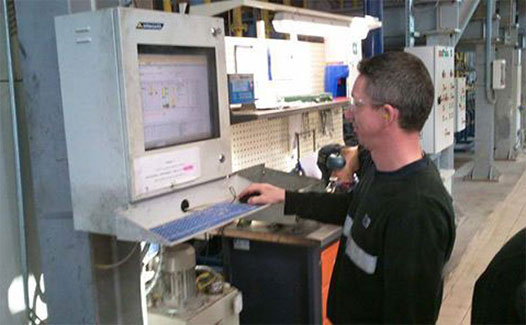 Computer reliability issues hurting your manufacturing process? Time to tackle the problem.
That's quite a price to pay thanks to a technology gap. Equally, you might not be using computers on the manufacturing floor as you're concerned about the cost and disruption of integrating them.
However, the quick win to improve manufacturing productivity and close some of those technology gaps is to invest in computer protection. Why? It's the fastest, most inexpensive way to advance your manufacturing floor technologically.
Millions of dollars a year are spent by manufacturing firms on new automation technologies. However, one trap that those manufacturing firms tend to fall into is failure to futureproof those computer systems that are so key to their business operation.
The fact is, too many businesses don't regard it as a priority, investing in the now, rather than the long-term. The longer the problem goes unresolved, the chances of computer equipment becoming a problem significantly increases.
Close technology gaps with computer enclosures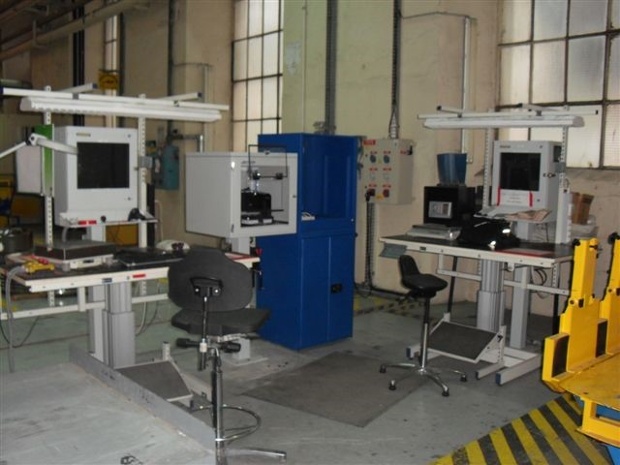 Industrial computer enclosures can play a key role in plugging manufacturing floor technology gaps.

Going down the route of computer protection for closing manufacturing technology gaps, and to improve manufacturing productivity as a whole, purpose-built industrial computer enclosures come highly recommended. They represent excellent value for money, working to improve your manufacturing floor for years to come.
If you're manufacturing floor is currently operating without a computer network, but you realize the need to integrate one, computer enclosures allow you to bring computers into play safely, cost-efficiently and with minimal disruption to any current projects.
It's a myth that you need to spend big to keep your manufacturing floor moving at a pace that's equal to those with massive budgets to spend on the latest equipment.
The luxury of computer enclosures is that compared to the alternatives, your costs are kept right down. Firstly, you can bring typical, everyday computers to the production floor that cost much less than specialist computer kit. That alone will save you thousands of dollars.
Computer enclosures can last in excess of 10 years. In their time, they can protect 1, 2, 3 generations of computer equipment, maybe more – keeping your spend minimized to replacing basic computer equipment. It's a very different scenario to specialist computer equipment, which would lock you into costly maintenance contracts.
However, perhaps the biggest benefit of industrial computer enclosures for plugging technology gaps is the luxury of flexibility. When computer equipment needs upgrading to the latest piece of kit, you simply swap it out and your upgrade is complete.
Upgrading an integrated system would leave you reliant on the manufacturer and could result in having to have it ripped out in order to make way for the latest tech. That might be a cost too far.
If you want to tap into the 'Internet of Things' for your manufacturing floor, computers are going to play an important role in the future of your manufacturing plant. Therefore, you need to think about futureproofing your operation.
Planning a computer integration project on your manufacturing floor? Help yourself to the computer integration 'Do's and Don'ts' guide, now.
Computer Intergration eGuide download