Is the hype surrounding digital manufacturing premature? Hailed as the future of manufacturing floors worldwide, the use of digital tech in factory environments has exploded, taking the industry by storm.
However, by becoming dependent on computer-based systems, there's a danger of the digital side of manufacturing imploding. Here's the theory…
It is official, manufacturing has evolved, with so-called 'traditional' methods becoming obsolete, while more production floors worldwide come under the influence of computers rather than humans.
It seems that everything from administration to machining has been computerized for the sake of improving manufacturing productivity, with mega-money being spent on digital technology. While computer-integrated manufacturing is undoubtedly advancing the manufacturing cause, it's not without its flaws.
The reality is that manufacturing is heading for 'total' dependence on computer-based systems. With that in mind, there's a real need to prepare these delicate computers for use on the manufacturing floor, otherwise the era of using digital tech in manufacturing faces a potentially premature end.
Rather dramatic you might think, but hear us out. Computers used on the manufacturing floor have an unknown lifecycle, they are designed to fail, and eventually they will. In time, this will take its toll on manufacturing firms as the cost to replace computer equipment, say every five years, will continue to escalate.
Why? Computer tech will become more advanced, meaning it will cost manufacturing firms more to buy, until eventually those firms are priced out of purchasing the most advanced tech.
The result, less manufacturing enterprises using computer-based systems and digital manufacturing as we know it comes to an end. After all, if the world's economy can crash, there's no guarantees that digital technology in manufacturing can survive, unless it has help.
Sustaining digital manufacturing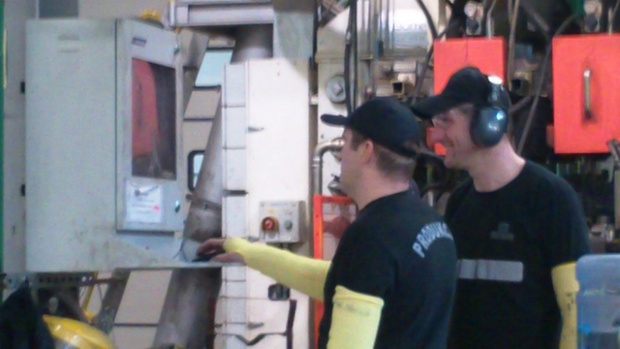 Protecting computers used on the manufacturing floor must be considered.
Sustaining the 'digital' aspect of manufacturing requires you to think about protecting computers integrated on the production floor. With that in mind, consider what it is you can do to preserve your existing computer equipment to avoid getting caught up in the cycle of having to have apparatus repaired or replaced.
If nothing springs to mind, we would like to sow the idea of investing in environmental computer enclosures. Why? Engineering giant, Siemens, describes digital manufacturing as:
"An integral part of product lifecycle management (PLM), playing critical roles in initial manufacturing for product introduction and long-term production. Used together with computer-aided design (CAD), computer-aided manufacturing (CAM), computer-aided engineering (CAE), and product data management (PDM), entire product lifecycles can be optimized for suitability, reliability and profitability."
Computers are clearly critical to the digital element of manufacturing. Equipment this critical needs protecting, after all, the knock on effects of computer downtime or failure during the manufacturing process can be catastrophic.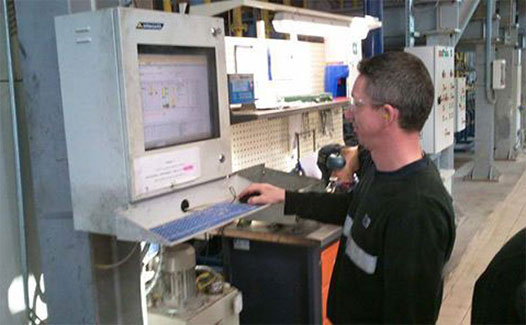 Neglecting computer protection will have severe ramifications for manufacturing.
Although computer enclosures aren't as glamorous as investing in new, high spec computer tech every five years or so, they're much kinder to the company budget and can help you to achieve a heathier bottom line.
Equally, they can help to prevent a certain sequence of events associated with computer failure. Enclosures offer much more than protection, they can help the business as a whole to avoid:
Extended periods of downtime

Idle staff

Reduced production

Increased lead times

Customer dissatisfaction

Reputational damage

The final blow – loss of market share
Ultimately, computer enclosures represent continuity and sustainability for the digital manufacturing floor. What's on offer is an alternative to spending big on constantly having to repair, replace or upgrade equipment.
There's much more return on investment value in an enclosure because you're cutting costs and increasing profitability potential.
The thing to ask yourself is, 'do we actually have a Plan B in case of computer failure?' If the answer is 'no' then computer protection in the form of environmental enclosures might be the right solution for you…
For further insight into computer integration on the manufacturing floor, help yourself to the 'Do's and Don'ts of Computer Integration on the Manufacturing Floor' handbook.